Here are Just a Few of the Services That a Dentist Can Provide
Patients will see a general dentist for preventative measures like teeth cleaning, x-rays, and cavity checks. A cosmetic dentist has more experience and training in procedures to fix the appearance of your teeth, gums and bite. Still not sure when to visit a cosmetic specialists? Here are five procedures that they can perform.
1) Snoring and Sleep Apnea Treatments
Snoring can be a sign of narrowing airways commonly associated with weight and collapsing throat tissue. A snoring device can be fitted to the patient to have an immediate effect on their sleep quality while also decreasing the effects of sleep apnea. This gives you, your family, and partner a good night's sleep so you can tackle the next day.
2) Tooth restoration
Your teeth can develop cracks and chips from cavities, misalignment, and excessive wear. A cosmetic dentist will be able to restore damaged teeth to improve their esthetic and functionality. Depending on the damage a composite or amalgam filling will be used to cover the damaged area. A tooth restoration can eliminate the pain of exposed nerves and allow you to eat and smile comfortably.
3) Installing Crowns
A dental crown is used to restore the appearance, shape, and function of your tooth. This is commonly needed after a root canal, a large filling is inserted, or if the tooth isif broken. Various materials can be used to create a crown but the most common is ceramic. A specialist will be able to select the proper material depending on the size, location and desired look for the tooth. They will also make sure that the crown blends in with your other teeth and functions properly. Some are even able to have the instillation done in one appointment thanks to the latest technology.
4) Implant dentistry
If you are missing a tooth from an accident or removal, an implant is used to replace the root of the tooth. This provides an anchor for the denture to be placed over top. Made with titanium, implants are a stable biocompatible option to replace a missing tooth. This is a necessary repair so you can have a complete, beautiful, and functional smile.
Improving your sleep, restoring damaged teeth, and installing crowns and other implants are all procedures for a cosmetic dentist. They are your go to professional to create a functional, beautiful smile giving you the confidence you need to excel.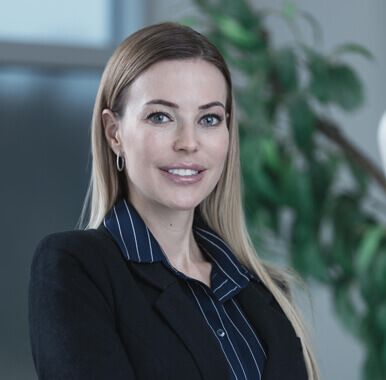 A member of the Ordre des dentistes du Québec and owner of the dental clinic Clinique de l'Avenir, Dr. Gallant obtained her doctorate in dentistry at the Université de Montréal in 2010. Since the beginning of her multidisciplinary practice, she has expressed an interest marked for surgery and cosmetic dentistry. Always in the interest of perfecting her art, she took part in several continuing education courses in order to provide the most sophisticated dental care to her patients. Her personalized, gentle approach inspire confidence in those who typically fear dental work. For her, a radiant smile of health is a pledge of confidence and success.