Our Dental Care Professionals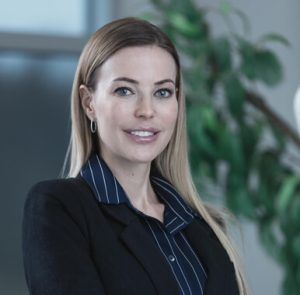 Dr Stéphanie Gallant,
DMD
As a member of the Ordre des Dentistes du Québec and owner of Clinique dentaire de l'Avenir, Dr. Gallant earned her Doctorate in Dentistry at the Université de Montréal. Since she began her multidisciplinary practice, she has had a strong interest in surgery and cosmetic dentistry. In the interest of perfecting her art, Dr. Gallant took part in several courses to continue her education in order to provide the most sophisticated dental care to her valued patients. Her personalized approach and finesse inspire confidence in each of her patients. She believes a healthy, radiant smile promotes success.
Certifications:
2018 Mastering multiple anterior and posterior restorations with Cerec, Arizona
2017 Cerec Omnicam posterior and anterior, Patterson Dental.
2017 Laser Diode training course, Biolase.
2016 Chao Pinhole Surgical Technique, California.
2014 Zimmer Biomet Institute, New Jersey.
2013 Non-Surgical Retreatment, Santa Barbara, California.
2012 Cosmetic Botox, Pacific Training Institute for Facial Esthetics.
2012 Allogeneic, Free Autogenous, or Aonjonctive Tissue Grafting from the Académie Dentaire Multidisciplinaire.
2010 Canadian Institute of Implantology, Paris.
2010 Doctorate in Dentistry, Université de Montréal.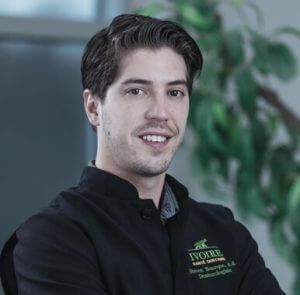 Steven Bourque,
Denturist
As one of the team members of Ivoire Santé Dentaire (www.ivoire.ca), Steven continues to offer the most innovative services in the dental field.
With an expertise in implantology, he emphasized the importance of comfort and aesthetics throughout his practice.
No matter what service you require, whether it's biofunctional prosthetics, implants, or ivory prosthesis, Steven will listen to your needs and ensure that you leave with a naturally beautiful smile.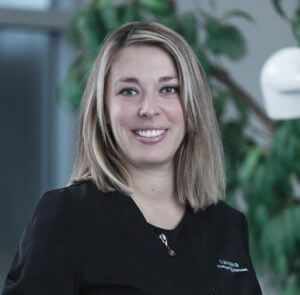 Marie-Eve Gallant

Coordinator
In the dental field for over 5 years, Marie-Eve is a graduate in dental hygiene and psychology. As the office manager, she is responsible for ensuring the daily operations of the clinic functions smoothly. Furthermore, Marie-Eve is also responsible for human resource management and emphasizes patient-satisfaction through excellent service. In addition to her flawless organizational skills and ability to listen and prioritize the needs of her staff, Marie-Eve brightens the clinic with her positive attitude.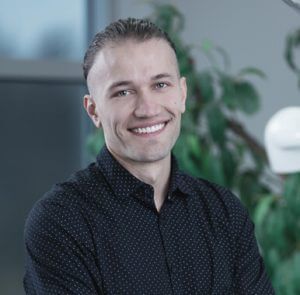 Julien Landry

Dental Hygienist
Graduated since 2013, Julien makes your oral health his top priority. He has a true passion for his work and his thirst for knowledge, attention to detail, and impeccable patient-care makes him an excellent candidate for teaching the profession, which is his second career goal. He is a genuine, down-to-earth person who is easy to approach.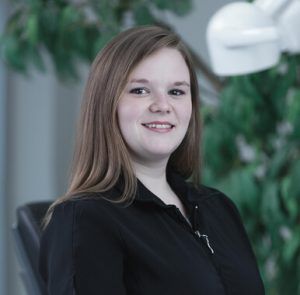 Myriam Damphousse-Meilleur

Dental Hygienist
Myriam has been a dental hygienist since 2013. She has a deep passion for her profession which she is completely dedicated to. She is consistently accomplishing new challenges and furthering her education by taking courses in composite insertion and diode laser therapy, making her extremely knowledgeable and skillful in the field. Myriam's gentle touch and excellent service leave her patients feeling well cared for.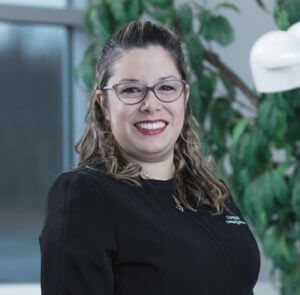 Josiane Lebel

Dental Assistant
As Dr. Gallant's Executive Assistant, Josiane is hard-working, reliable and always prioritizes the needs of her patients. Josiane has also accomplished several courses including CEREC and Pinhole transplant in California. Her knowledge and skills in the field allow Josiane to tackle any challenge she faces with confidence.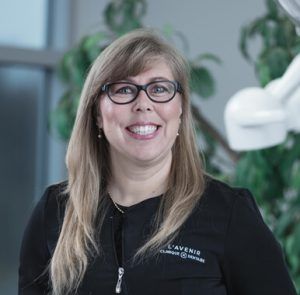 Chantal Duguay

Dental Assistant
With more than 30 years of experience, Chantal has a deep passion for her field and the work she does. She is highly qualified to answer your questions and address your concerns about your dental needs. Always listening to the needs of her patients, she knows how to keep her patients calm and reassured with unparalleled professionalism.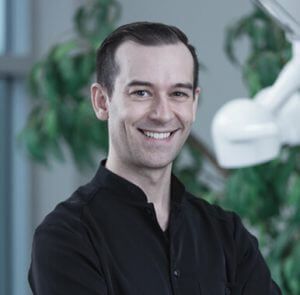 Pedro Gomez

Dental Assistant
As a dental assistant, Pedro plays an integral role in the safety and comfort of his patients at the clinic. Pedro has a versatile set of skills in orthodontics and computer science, making him quick to respond in emergencies. Pedro not only listens to the needs of others, but he is kind, caring, and always has a positive attitude; he'll make your visit to our clinic an excellent experience.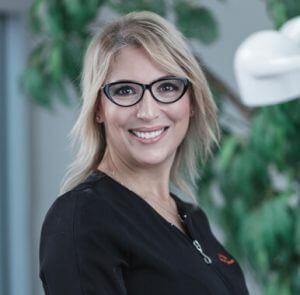 Zoubida Toum

Dental Assistant
Zoubida is a smiling, welcoming person who likes teamwork. With five years of experience in the dental field, she is always ready to learn and meet new challenges.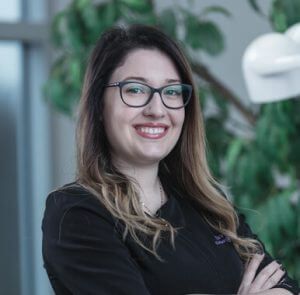 Sarah Robichaud

Secretary
Sarah's passion lies in the field of dentistry. She emphasizes the importance of providing her patients with high-quality service. With over eight years of experience in the field, she has the skills and knowledge available to help you with your dental needs and answer any questions you may have. For Sarah, offering the best patient care is her utmost priority.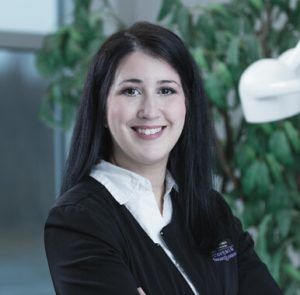 Cheerful, dynamic, and always smiling, Jacinthe consistently provides impeccable service. Working in the dental field for more than 14 years, she is completely dedicated to her work and will happily provide you with the most knowledgeable information regarding all of your dental concerns.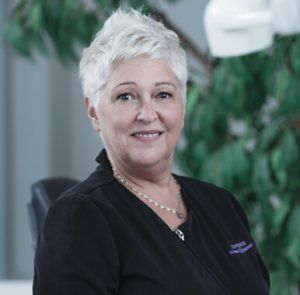 Louise De Santis

Secretary
Louise has been interested in the dental field since she was 19 years old. She not only loves her work but her vibrant energy, enthusiasm, and continued support for her colleagues makes her an excellent team member. She consistently helps her team achieve their goals and is always looking for ways to improve. Louise works with a dynamic, skillful team that exerts a great deal of devotion to the practice.