Our Dental Care Professionals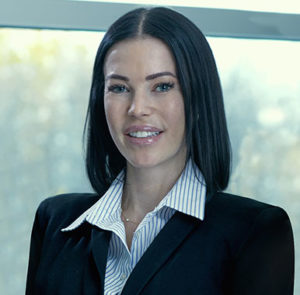 Dr. Stéphanie Gallant,
DMD
As a member of the Ordre des Dentistes du Québec and owner of Clinique dentaire de l'Avenir, Dr. Gallant earned her Doctorate in Dentistry at the Université de Montréal. Since she began her multidisciplinary practice, she has had a strong interest in surgery and cosmetic dentistry. In the interest of perfecting her art, Dr. Gallant took part in several courses to continue her education in order to provide the most sophisticated dental care to her valued patients. Her personalized approach and finesse inspire confidence in each of her patients. She believes a healthy, radiant smile promotes success.
Certifications
2019 Foundations in Restoring Complex Cases – Las Vegas Institute for Advanced Dental Studies, Nevada
2019 Effective Bite Splints – Canadian Institute for Occlusion
2018 Mastering multiple anterior and posterior restorations with Cerec, Arizona
2017 Cerec Omnicam posterior and anterior, Patterson Dental.
2017 Laser Diode training course, Biolase.
2016 Chao Pinhole Surgical Technique, Californie.
2014 Zimmer Biomet Institute, New Jersey.
2013 Non-surgical Retreatement, Santa Barbara, Californie.
2012 Allogeneic, Free Autogenous, or Aonjonctive Tissue Grafting from the Académie Dentaire Multidisciplinaire.
2010 Canadian Institute of Implantology, Paris.
2010 Doctorate in Dentistry, Université de Montréal.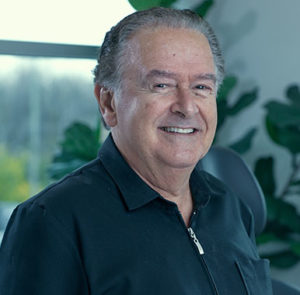 Dr. Pierre Rochon,
Dentist
Dr. Pierre Rochon holds a doctorate in dental medicine from the Université de Montréal. A general dentist, he is a member of the Ordre des Dentistes du Québec and has been practicing dentistry for over 40 years. Always passionate about his profession, he is constantly on the lookout for new technologies which led him to obtain an American patent on trans-epithelial sleeves in dental implantology in 1992. A Fellow of the International Studies Academy and a Fellow of the International Academy of Dentistry, he is proud to join Dr. Stéphanie Gallant's team, whose primary goal is the satisfaction of her patients.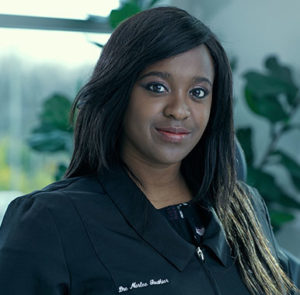 Dr. Marlee Gauthier,
Dentist
It is with pleasure that I joined this wonderful team. Following my studies at the Université de Montréal, I wanted to enrich my knowledge. Thanks to a multidisciplinary residency at the Hôpital Notre-Dame, I discovered my passion. After 10 years in the field, I prioritize the world of dental surgery and I support each of my patients in this adventure. Working is a pleasure and a little break from my family life. I will take care of you and I will listen to you especially. While my "magic hands" are working, you will have the opportunity to take with me about multiple subjects. Passionate about humor, dance, theater, events, maternity and current events; come and find out who is hiding behind the mask!
I want to change the vision of dental surgery, one tooth at a tim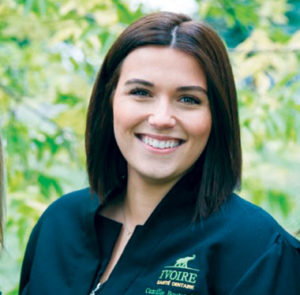 Camille Boutet,
Denturist
A perfectionist, meticulous and gentle, Camille will satisfy both your aesthetic and functional requirements. Her goal is to make you happier, whether with Biofunctional or Ivory prostheses or with implants.
At the cutting edge of technology, Camille is constantly taking professional development courses to offer you the best possible services.
SUPPORT & ADMINISTRATION TEAM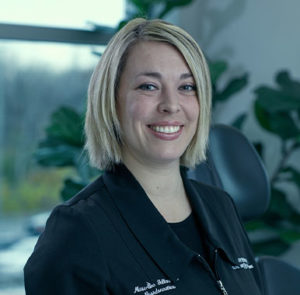 Marie-Eve Gallant

Coordinator
In the dental field since 2013, Marie-Eve is a graduate in dental hygiene and psychology. As the office manager, she is responsible for ensuring the daily operations of the clinic functions smoothly. Furthermore, Marie-Eve is also responsible for human resource management and emphasizes patient-satisfaction through excellent service. In addition to her flawless organizational skills and ability to listen and prioritize the needs of her staff, Marie-Eve brightens the clinic with her positive attitude.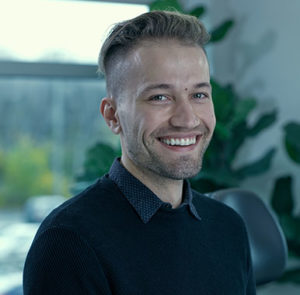 Julien Landry

Dental Hygienist
Graduated since 2013, Julien makes your oral health his top priority. He has a true passion for his work and his thirst for knowledge, attention to detail, and impeccable patient-care makes him an excellent candidate for teaching the profession, which is his second career goal. He is a genuine, down-to-earth person who is easy to approach.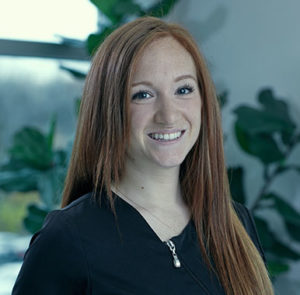 Valérie Dufourd

Dental Hygienist
Valérie is an exceptional dental hygienist. Having completed her training in dental hygiene techniques in 2013, she has since taken several training courses in laser, periodontics, and effective bite splints. She will meet all your needs and advise you well. You will be charmed by her softness and her sparkling personality.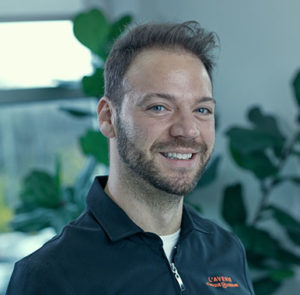 Simon Gauthier

Dental Hygienist
Simon is a hygienist with almost 20 years of experience in the dental field. He is passionate about dentistry, which is why, after his college studies, he wanted to learn more and completed a university certificate in dental hygiene. He then wanted to share his passion by working in college education. Since obtaining his BAC in teaching, Simon has taught full time, but wishes to practice within the Clinique dentaire de l'Avenir team, because it reflects his professional values well: rigor, thoroughness, empathy and people skills.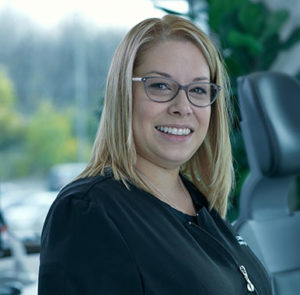 Josiane Lebel

Dental Assistant
As Dr. Gallant's Executive Assistant, Josiane is hard-working, reliable and always prioritizes the needs of her patients. Josiane has also accomplished several courses including CEREC and Pinhole transplant in California. Her knowledge and skills in the field allow Josiane to tackle any challenge she faces with confidence.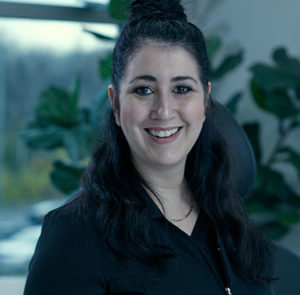 Cheerful, dynamic, and always smiling, Jacinthe consistently provides impeccable service. Working in the dental field for more than 14 years, she is completely dedicated to her work and will happily provide you with the most knowledgeable information regarding all of your dental concerns.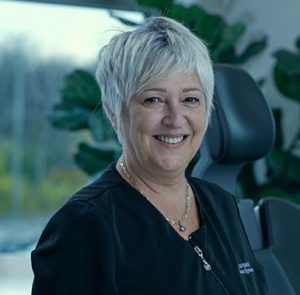 Louise De Santis

Secretary
Louise has been interested in the dental field since she was 19 years old. She not only loves her work but her vibrant energy, enthusiasm, and continued support for her colleagues makes her an excellent team member. She consistently helps her team achieve their goals and is always looking for ways to improve. Louise works with a dynamic, skillful team that exerts a great deal of devotion to the practice.