CEREC Makes Tooth Restoration Quick and Easy
It used to be that if you needed a tooth repaired, you had to make time for several appointments with your dental clinic. We're talking about potentially complicated procedures like ceramic veneers, crowns, and inlays. Before CEREC, which stands for Ceramic Reconstruction, you'd have to have an exam, a mold taken of your teeth, and at least one additional appointment to make the repair. CEREC has changed the process for the better.
What is CEREC?
CEREC is a 3D technology that blends computerized design and a milling machine. Essentially, your dentist will take a three dimensional picture of your tooth. This picture is used as a template for the milling machine. In the same visit, your cosmetic dentist can create your restoration. It's called CEREC because it uses a ceramic material that's the closest anyone has come to your natural tooth enamel. It's durable and can expand and contract with temperature, just like your natural teeth. This simple quality actually protects your teeth long term.
The Benefits of CEREC
The benefits to you, the patient, are straightforward. You don't have to take multiple days off of work to go to the dentist and have your teeth fixed. This is also a cost savings to you. Time away from work can be costly. And even if you use vacation days or paid time off, wouldn't you rather spend that time doing something you love instead of sitting in the dentist's chair? Additionally, you don't have to spend days, or weeks sometimes, with a broken tooth. Your teeth are fixed in one visit.
CEREC restorations are glued into place and allow you to keep more of your natural tooth. The replacement pieces form a continuous structure with your existing tooth. This makes your smile look and feel natural.
Old school restorations often require you to wear a temporary tooth while your new permanent restoration is being created. Unfortunately, this can actually weaken your tooth and often causes breakage, which can then further lengthen the restoration process. There really aren't any disadvantages to using this system. Once you find a dental clinic that has this technology, you're good to go.
What is CEREC Used for and Who Should Use It?
CEREC is used for general cosmetic dentistry procedures. These include ceramic veneers, crowns, onlays, and inlays. Anyone who requires these procedures, and doesn't want to make multiple trips to the dentist or spend hours in the dental chair, is a candidate for this technique. You might think that this type of procedure costs more. However, with the savings of multiple trips to the dentist, no dental lab fees, and no need for a temporary tooth, it generally doesn't cost much more than a traditional procedure.
If you're in need of a dental procedure, look for a dentist that offers CEREC. You'll save time, money, and ultimately you'll have a better looking smile. It's changed the way people think of cosmetic dentistry.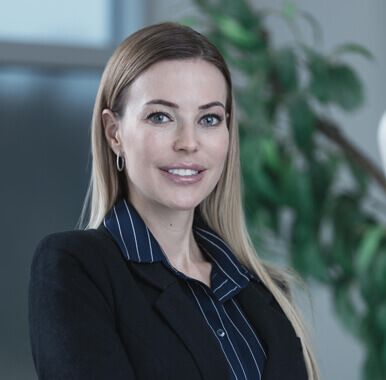 A member of the Ordre des dentistes du Québec and owner of the dental clinic Clinique de l'Avenir, Dr. Gallant obtained her doctorate in dentistry at the Université de Montréal in 2010. Since the beginning of her multidisciplinary practice, she has expressed an interest marked for surgery and cosmetic dentistry. Always in the interest of perfecting her art, she took part in several continuing education courses in order to provide the most sophisticated dental care to her patients. Her personalized, gentle approach inspire confidence in those who typically fear dental work. For her, a radiant smile of health is a pledge of confidence and success.