Finding the Dentist—and the Clinic—that Meets Your Needs
So you need to see a dentist. Perhaps you're experiencing a serious tooth ache or another issue, or maybe you're having a dental emergency and can't wait. Or maybe, you just haven't had a cleaning in a while and know you really need it. Whatever the reason, you don't have a dental clinic that you are a regular patient at, so now you've found yourself looking for a clinic to go to. Whether it's a one-time visit or a long-term commitment, picking the right clinic is a matter of knowing what to look for. Visit their website, and look for the following:
Services Offered
Of course, you want to make sure that a clinic actually offers the services you need in the moment. After all, what you be the point of even trying to make an appointment if you can't get the service you need? But if you're looking for a dental clinic that you can become a regular patient at, look beyond your immediate needs and into the future. How wide of a variety does it offer? That includes restorative services such as crowns, veneers, bridges, and dental implants, cosmetic procedures and smile design service, orthodontic treatment, periodontic (gum) treatment, and more. You never know what you, or a member of your family, could need some day in the future, so be prepared.
Emergency Service
In an ideal world, you would never have a dental issue so severe that it couldn't wait until a regularly-scheduled appointment. But you don't need us to tell you that the world is far from ideal! Bad situations happen, and unfortunately sometimes there is just not getting around it. A broken or lost tooth, for example, is a situation that will only be harder to treat as time goes on. In such an event, a clinic that offers emergency dental services will be able to take you regardless of appointment.
Experience
A good practice has more than one dentist—it has a team that specialize in different areas. A clinic with only one dentist is typically a bad sign. Look for clinics that employ two or more, with different specialties, not to mention dental hygienists as well! The more combined experience a team has, the better you can feel about putting your care in their hands.
The Clinic
You don't want to be treated just anywhere. The ideal clinic doesn't look like something out of a horror movie, with gently strobing lights that give you a headache and create a sense of anxiety and unease. You need to feel comfortable and safe, and the setting should reflect the professionalism, cleanliness, and friendliness that you would expect from the people staffing it. Don't settle for just any dental clinic—you should feel good about entrusting your care there.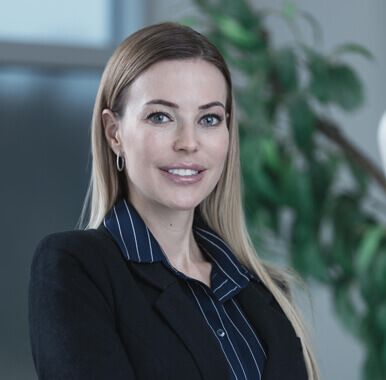 A member of the Ordre des dentistes du Québec and owner of the dental clinic Clinique de l'Avenir, Dr. Gallant obtained her doctorate in dentistry at the Université de Montréal in 2010. Since the beginning of her multidisciplinary practice, she has expressed an interest marked for surgery and cosmetic dentistry. Always in the interest of perfecting her art, she took part in several continuing education courses in order to provide the most sophisticated dental care to her patients. Her personalized, gentle approach inspire confidence in those who typically fear dental work. For her, a radiant smile of health is a pledge of confidence and success.