A visit to the dentist can be intimidating. However, practicing good oral care prevents many dental diseases. The past century has seen an explosion of dental practices and specializations. From regular to emergency dentist practices, regularly visiting your dentist is fundamental to maintaining your oral health.
Choosing your Dental Clinic
Choosing your dentist is an important step to having good oral health! One thing to check for is proper credentials. After all, you don't want someone poking sharp things in your mouth without making sure they know what they're doing. The basic degree for a certified dentist is the D.M.D. (Doctor of Dental Medicine) or D.D.S. (Doctor of Dental Surgery).
Everything else, like extended education or experience, can help indicate which dentist is more practiced and suitable for you. For example, if you're looking for oral surgery, checking for dentists with prior surgical experience is a good idea.
The Regular Checkup
A regular checkup happens only twice a year, but we tend to forget about them. While many of us don't go regularly, these checkups are important to maintain our oral health. A dentist can check for any serious health developments in your mouth. Whether you have perfectly white, straight teeth or are prone to cavities visiting regularly will definitely benefit you in the long run.
During each visit, the dentist will also clean your teeth thoroughly. Even if you take care of your teeth by brushing and flossing (gold star for you), a dentist removes excess plaque buildup that we can't get rid of.
Emergency Dentist
What happens if you your teeth are suddenly giving you unbearable pain? That's when visiting an emergency dentist is a good option.
Emergency dentists help you when you receive unexpected pain in your mouth. An emergency dentist treats a number of injuries, like toothache, dental trauma, or even emergency oral surgeries. Like a walk-in clinic, emergency dentist services will welcome you without an appointment. Most clinics have a hotline you can call prior to your arrival.
Cosmetic Dentistry
Cosmetic surgery is another profession that has developed significantly during the 21st century. It basically deals with the appearance of teeth. Cosmetic dentistry involves anything from making your teeth whiter to tooth reshaping. No matter how serious your problem, dentists can literally recreate the perfect smile for you. So yes, feel free to pursue your movie-star ambitions.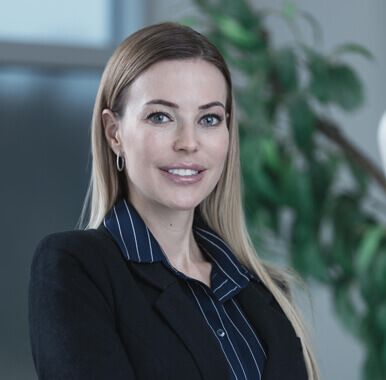 Membre de l'Ordre des dentistes du Québec et propriétaire de la Clinique dentaire de l'Avenir, Dre Gallant a obtenu son doctorat en médecine dentaire à l'Université de Montréal en 2010. Dès le début de sa pratique multidisciplinaire, elle manifeste un intérêt marqué pour la chirurgie et la dentisterie esthétique. Toujours dans le souci de perfectionner son art, elle participe à plusieurs cours de formation continu afin de prodiguer les soins dentaires les plus sophistiqués à ses patients. Son approche personnalisée et tout en finesse inspire confiance aux plus craintifs. Pour elle, un sourire éclatant de santé est gage de confiance et de succès.