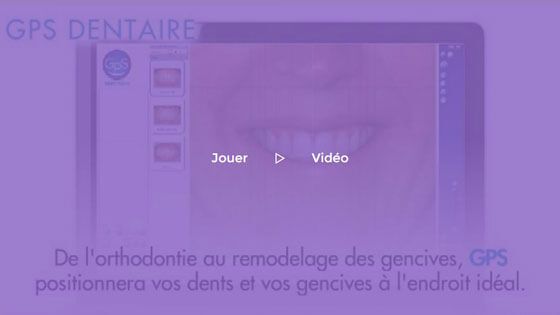 Get a Radiant Smile with Our Cosmetic Dentistry Services
As the saying goes, "What you see is what you get!"
Smile Simulation Dental GPS
Thanks to GPS technology, we offer you a brilliant smile that perfectly matches your personality.
An Amazingly Unique Global Technology
The GPS technology invented by Dr. Alain Méthot is a real revolution in the world of cosmetic dentistry, and is now being used by dentists around the world. Using a simple facial photo of the patient, dental GPS simulation designs the ideal smile. This concept allows the patient to see them self with their future smile well before the conception.
The Procedure
Taking the facial photo with a full smile allows us to design a new and improved smile in just a few minutes. Diagnoses and treatment plans are established using the M Ruler. The future smile is subsequently shown on a screen.
The M Ruler
The M Ruler is a patented invention by Dr. Alain Méthot and is the first medical device in cosmetic dentistry. It is a revolutionary tool for guiding aesthetic diagnoses.
The M Ruler guides the diagnosis by simulation. The GPS concept allows us to reproduce the simulation in a laboratory with 2D photographic superposition and 3D modeling.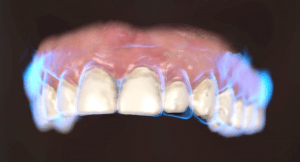 Smile Aesthetics, as seen on the TV series Réseau santé
Contact us today for A consultation.