Invisalign / orthodontics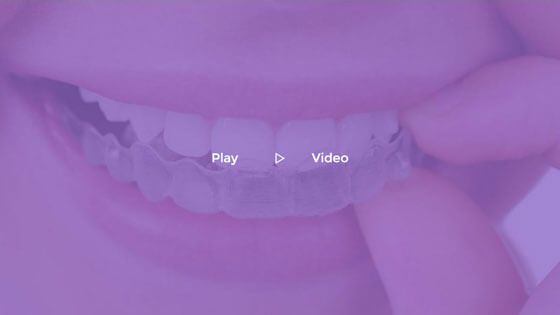 Find Confidence in Your Smile with Invisalign Orthodontic Treatment
Do you have gaps in your teeth? Do they overlap? Do you suffer from poor occlusion, sub-occlusion, or supra-occlusion? Invisalign orthodontic treatment is the solution.
Invisalign's transparent orthodontic braces have helped nearly two million people worldwide regain their confidence by offering them a new smile.
The Alternative to Metal Orthodontics
Removable, personalized, effective, transparent, and above all painless, Invisalign Transparent Braces will reposition your teeth over the course of a few months. Most cases generally take between 6 and 18 months for optimal results.
With Invisalign orthodontics, there's no need for wires, rings, elastics, or other uncomfortable appliances in your mouth. Straighten your teeth with removable, transparent braces that give you a permanently beautiful smile.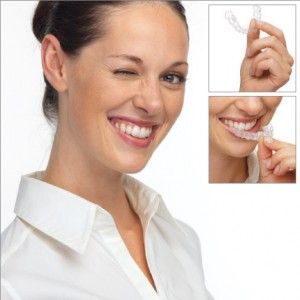 The Advantage of Transparent Braces
Even during treatment, friends, coworkers, and family are unlikely to notice your orthodontic device. That's how much more discreet it is than traditional metal appliances. Because there's no metal in your mouth, you're also less likely to be bothered by your braces.
In addition to their transparent appearance, the braces are made to measure according to your teeth, which allows them to readjust easily while maintaining exceptional comfort.
It is also important to remove the braces when eating, drinking or brushing your teeth, both for your own comfort and to avoid pressure on the aligners, which could cause damage.
How Long Does Treatment Last?
This realignment technique requires each series of braces to be worn over a period of two weeks. Additionally, you'll need to consult your dentist every six weeks to ensure your treatment is on track and to make adjustments as needed. Depending on your individual circumstances, treatment can last anywhere between 6 and 18 months.
Is Invisalign Treatment for Me?
If you're interested in Invisalign orthodontic treatment, please don't hesitate to consult our dentists in Laval to learn more.